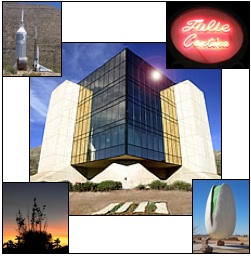 <! br >


2012 Annual Meeting Webpage
&nbsp &nbsp &nbsp &nbsp

Draft Meeting Schedule
&nbsp &nbsp &nbsp &nbsp

Draft Saturday AM Business Meeting Agenda
&nbsp &nbsp &nbsp &nbsp

Draft Sunday AM Board Meeting Agenda
&nbsp &nbsp &nbsp &nbsp

directions to meeting locations
&nbsp &nbsp &nbsp &nbsp

First Circular
&nbsp &nbsp &nbsp &nbsp

Registration Form
The

2012 Annual meeting will be held 2-4 November 2012 at the New Mexico Space History Museum in Alamogordo, New Mexico. We recommend you register early. If you are considering coming but not yet ready to register, please fill in the interest survey to help us with meeting planning.



IMPACT! Award Webpage
&nbsp &nbsp &nbsp &nbsp

2012 IMPACT! Award information packet - includes nomination form
2012

Nominations were due 8 Oct 2012 - any new packets received will be considered for 2013.
The 2012 IMPACT! Award Winner will be announced <! presented > at the Annual Meeting at the conference dinner on Saturday, Nov 3.